The Department of Philosophy welcomes Richard Dawid and Erik Angner
We're pleased to announce two new appointments at the department of philosophy: Richard Dawid (theoretical philosophy) and Erik Angner (practical philosophy).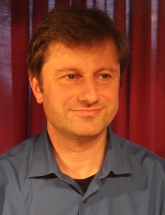 Richard Dawid was previously researcher at the Munich Center for Mathematical Philosophy (MCMP), LMU Munich. His main research interests are the general philosophy of science and philosophy of physics, with a focus on theories of high energy physics and cosmology. In fall 2016 he will be teaching "The Philosophy of Science" (literature course) and parts of "Scientific Method and Research Ethics"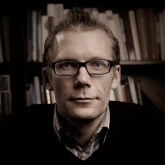 Erik Angner was previously Associate Professor of Philosophy, Politics, and Economics at George Mason University, where he served as Director of the Philosophy, Politics, and Economics (PPE) Program. He works mainly in the history, philosophy, and methodology of contemporary economics. In 2016/17 Erik will be teaching courses in ethics and the philosophy of economics.
Last updated: September 23, 2016
Page editor: Daniel Ramöller
Source: Department of Philosophy