The Department of Philosophy welcomes Gunnar Björnsson
We're pleased to announce a new appointment at the department of philosophy: Gunnar Björnsson (practical philosophy).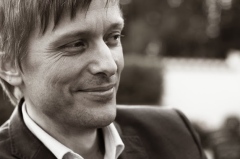 Gunnar Björnsson was previously Professor of Philosophy at Umeå University. His main interests are metaethics, moral responsibility, and moral agency, including collective moral agency.
In spring 2017 Gunnar Björnsson will be teaching our course in Metaethics within Practical Philosophy II.
Last updated: January 18, 2017
Page editor: Daniel Ramöller
Source: Department of Philosophy