New Network for Women in Philosophy
SWiP Sweden is a network for female researchers in philosophy in Sweden. The network is administrated by researchers tied to the Department of Philosophy at Stockholm University.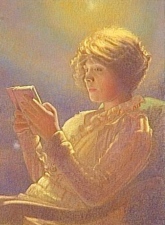 Women are underrepresented at all level of academic philosophy in Sweden. The aim of SWiP Sweden is to provide a professional network for female philosophers in Sweden, offer a forum to exchange ideas and experiences, work for a more equal balance between men and women in philosophy, and to promote awareness of the work of female philosophers inside and outside academia.
SWiP Sweden is part of the international SWiP (Society for Women in Philosophy). The first SWIP network was started in the US in 1972. Since then, it has had many followers around the world.
Read more at: www.swipsverige.se/en
Last updated: February 2, 2016
Page editor: Mats Ingelström
Source: Department of Philosophy