Seminars
Multiple seminar series are arranged by the department. Apart from the higher seminars in each subject – practical philosophy and theoretical philosophy – there are a number of specialized seminar series. At these seminars current research is presented, both by our own researchers and graduate students, and by invited guests from other parts of Sweden and abroad.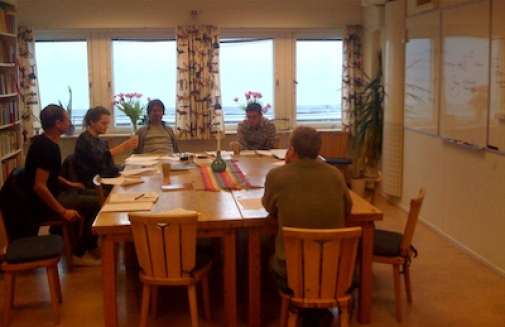 Higher seminar in practical philosophy
Contact: Jonas Olson and Erik Angner.
Higher serminar in theoretical philosophy
Contact: TBD
CLLAM seminars (Logic, Language and Mind)
Contact: Peter Pagin
The Stockholm Logic Seminar
In collaboration with the department of mathematics.
Contact: Erik Palmgren and Per Martin-Löf.
Graduate seminars
Practical and theoretical philosophy have separate PhD seminars, where doctoral students in each subject present and discusses their work in progress.
Joint Stockholm/Uppsala seminars in practical philosophy
The Joint Stockholm/Uppsala Seminar in Practical Philosophy meets two or three times per term.
Contact: Jonas Olson (Stockholm) and Jens Johansson (Uppsala)
Higher seminar in the philosophy of science
Contact: Richard Dawid (Stockholm)
Last updated: September 16, 2020
Page editor: Daniel Ramöller
Source: Department of Philosophy