26th EACSL Annual Conference on Computer Science Logic CSL2017
EVENT
Date:
20 August 2017, 9.00 AM
-
24 August 2017, 6.00 PM
Venue:
Stockholm University
Computer Science Logic (CSL) is the annual conference of the European Association for Computer Science Logic (EACSL). It is an interdisciplinary conference, spanning across both basic and application oriented research in mathematical logic and computer science.
CSL'2017 will be the 26th edition in the series. It will be co-organised by Stockholm University (SU) and KTH Royal Institute of Technology, Stockholm, and will be colocated with the Logic Colloquium 2017 (August 14-20, 2017) organised at Stockholm University.
More information: https://www.csl17.conf.kth.se/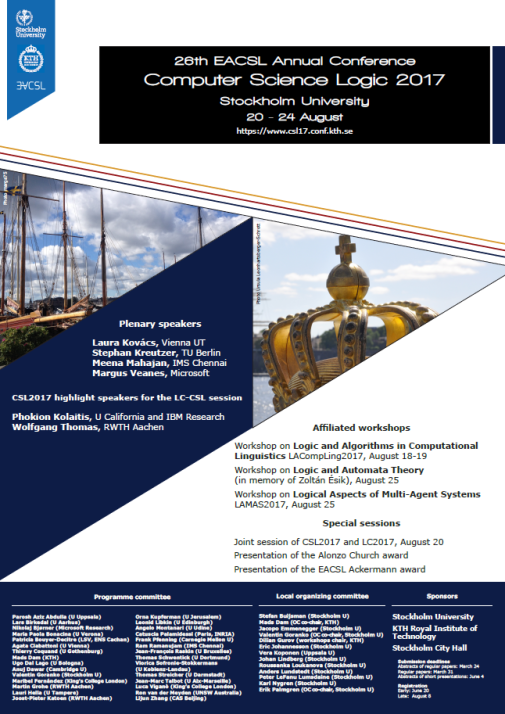 Last updated: March 21, 2017
Page editor: Eric Johannesson
Source: Department of Philosophy